To help fund our program, schools and businesses around the country hold Cap Days on the day of their choosing. Then, with a small donation, get to wear their favorite cap to school or work. It's a great way to have fun for a good cause. Caps For Kids will provide you with all the materials you need to ensure a successful Cap Day. For more information call (504) 891-4277 or email us info@capsforkids.org. To register your school or business for your own Cap Day, please fill out the form below.
Children can learn the importance of giving back at a young age. A Cap Day is the perfect opportunity to get students to think outside themselves. For a donation of $1, students, teachers and administrators can wear a fun or favorite cap throughout the school day. You can even award prizes for the funniest hat, the most creative hat, or the hat with the most school spirit. Cap Days can even be held to support a student or teacher who may be battling cancer.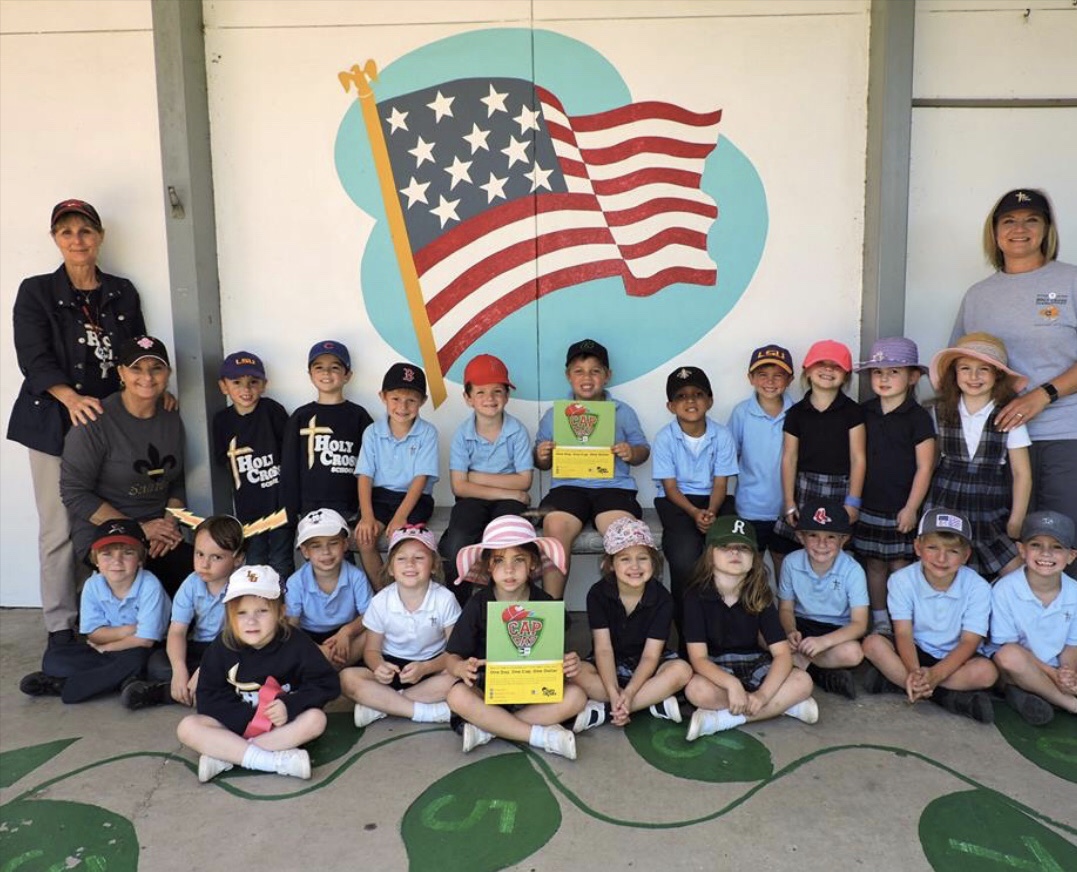 Holy Cross Elementary School
School Cap Day
"Each month, students at Holy Cross Elementary School participate in service projects sponsored by different classes. During September, the Pre-K4 students teamed up with Caps for Kids. By supporting an organization that helps kids battling cancer, it helps students even at this young age to think outside themselves. It helps develop empathy and encourages community involvement"
- Susie Accardo
Along with raising money for a great cause, a Cap Day at your business is a great bonding exercise. For a donation of just $5, your employees can wear the cap of their choice to work. In addition, many businesses help motivate their employees to participate by matching their donations. Keep in mind that a Cap Day is a nice way to support a colleague or client with a child fighting cancer.
Corporate Cap Day
"Not all heroes wear capes, but some of them do wear caps! At Peter Mayer, we wore our favorite ball caps to work to show our support and to donate to Caps For Kids. We've been supporting this organization for many years. It's amazing how such a small gesture of support can mean so much to so many."
– Mark Mayer, President
Contact us to host your own Cap Day!