Creating smiles for kids with cancer.
One celebrity-signed
cap at a time.
Who We Are
Caps For Kids is a national nonprofit organization that puts smiles on the faces of children with cancer by providing them with a ball cap autographed by their favorite athlete, actor, singer or other notable person of their choice. Caps For Kids works with more than 150 pediatric oncology medical facilities around the country to connect kids with their Cap Heroes.
To a child who loses their hair as a result of cancer treatment, a cap signed by their hero gives them strength. It fills them with courage. It makes them feel special. Many kids tell us it's as though their celebrity hero is right there beside them in every treatment, rooting for them.
"Terrence was so excited about
receiving an autographed cap
from his idol Tyler Perry.
This cap is so appreciated.
Thank you!"
– Parents of Terrence (Diagnosed with Leukemia)
Become a Cap Champ today!
Know a child or teen who needs a cap? Interested in holding a Cap Day at your school or office? Want to know how to make a donation? Are you a celebrity who would like to help? We want to hear from you! Please complete the form here and our Program Director will get back to you quickly.
Caps For Kids
info@capsforkids.org
Thank you to our generous sponsors: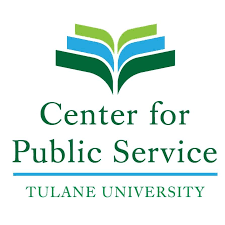 We cherish our relationship with Tulane University's Center For Public Service. Thank you to our Tulane interns for your commitment to Caps For Kids. Each semester you help us evolve and grow.